DIK-5558 Digital Hand Penetrometer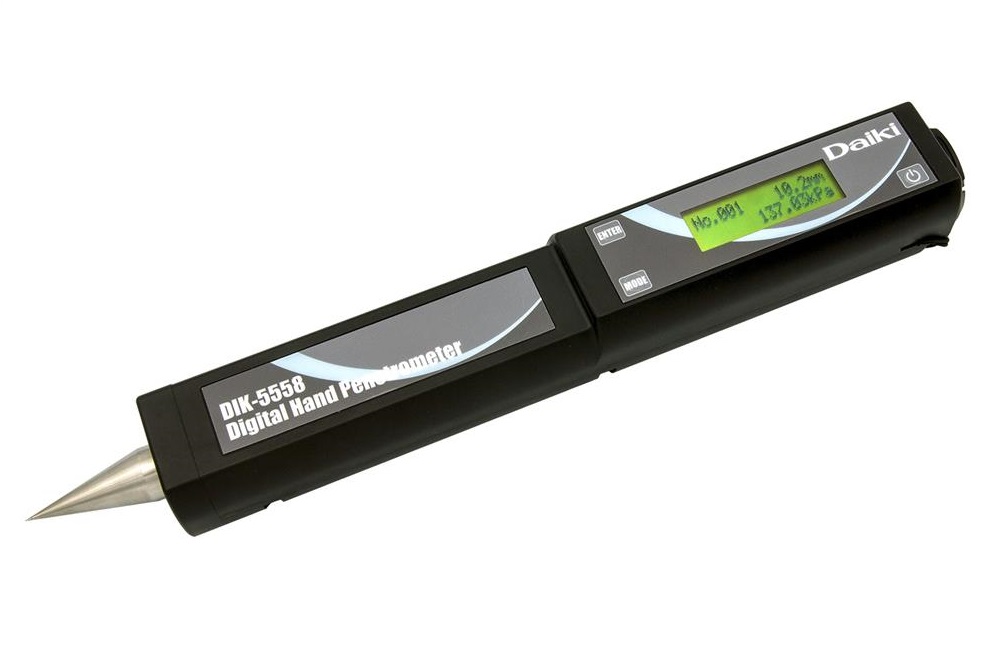 Introducing to you the Daiki Digital Hand Penetrometer for digital measurement of soil hardness!

Use of the device is simple; push the cone vertically into the ground to measure the hardness of any soil.

Cone retraction distance (mm) and resistance (kPa) are displayed on the same screen, making it easy for users upgrading from analogue!

Data from up to 300 measurements can be recorded on the device and transferred to a computer eliminating the need to write down recordings in the field.

For more about our Digital Hand Penetrometer, feel free to visit our webpage or send us an inquiry!


Product Page:
● Daiki on SNS
Facebook
Instagram
Daiki HP