iTensiometer DIK-3220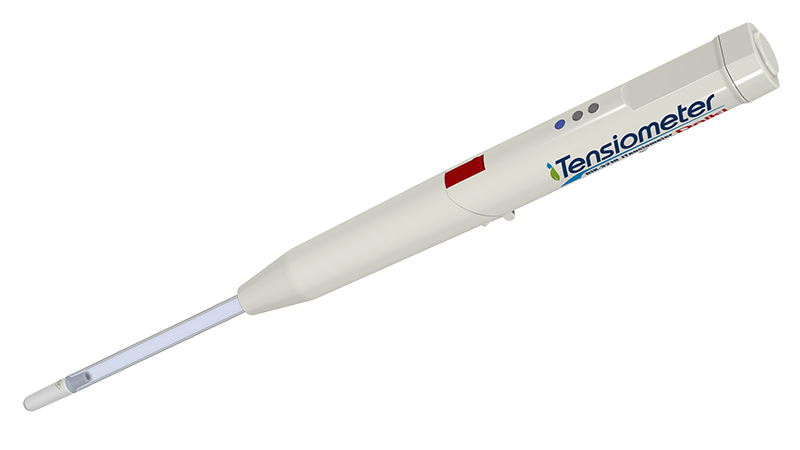 Ever heard of a tensiometer?

A tensiometer is used to measure how much a given soil "pulls" water to it. If a given soil is very dry, it will have a strong "pull" on water; if the soil is very saturated, it will have a weak "pull" on the water.

A tensiometer uses this phenomenon to measure soil moisture content. A rod with a semi-permeable porous cup on it's end is buried in the ground and water is filled into the rod. When the rod is closed with a cap, the "pull" on the water from the surrounding soil creates vacuum pressure inside the rod, which can be measured by a simple pressure gauge.
This vacuum pressure is what a tensiometer provides us to understand a soils hydration!

Tensiometers are now drawing attention in disaster prevention; they provide us with good data to assess landslide risks. With the increased rainfall seen around the world, more information on landslide risks give us more tools to know when we need to run "from" the hills.

However, here we have a problem:
Who will be the brave soul to go and read the gauge?

We here at Daiki, have tackled this problem and delivered a solution.

Using a cellular internet connection, our iTensiometer is capable of reporting data remotely so you can view information gathered from the mountains on your smartphone or PC.

With Daiki's cloud software, you can manage data from multiple iTensiometers and view readings in real-time.

For more information on the iTensiometer, or inquiries about examples of it's use, feel free to contact us at our home page.
● Daiki on SNS
Facebook
Instagram
Daiki HP