DIK-107A Flap Gouge Auger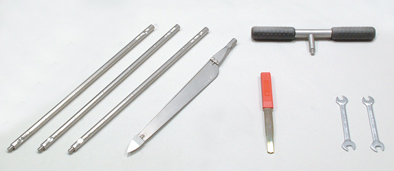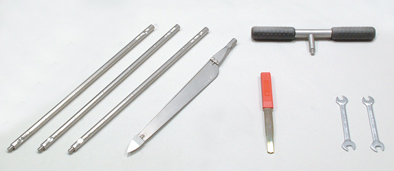 Main Characteristic
The flap gouge auger is an apparatus for depth specific sampling in dry or wet firm material.
The slender construction enables easy penetration of (top) layers. In this way the sample can be taken at a specific depth.
This construction, however, makes the flap gouge auger not suited for use in hard soils or similar material. The flap gouge auger is very useful for taking samples in drums, tanks, bags and big bags from for instance powder, grain, granulates (< 3 mm) and pastes.
Specification
Flap gouge auger
Stainless steel, Operation lenght 30cm,
Contents 47mL, Augerφ25mm, Flap φ50mm
1 pce.
Stainless steel extension rod
φ15mm, 50cm, M-10 th
3 pcs
Stainless steel handle
M-10 thr
1 pce.
Spanner
12×13mm
2 pcs.
Bent spatula
Breadth 16mm
1 pce.