DIK-3424 Multi-Fold pF Meter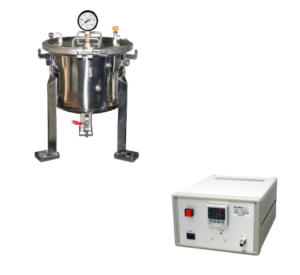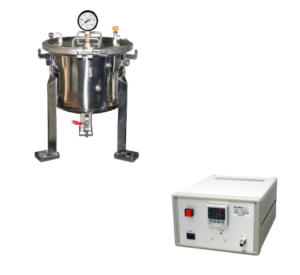 Main Characteristic
This pF meter sets the pF value of the soil from pF1.6 to pF3.2 by the pressure plate method.
It can set up to 24 pieces of sampling tubes in the sample chamber.
Any optional pF value is set with the automatic pressure contoroller.
Specification
Sample chamber
1 unit
Dimensions : I.D.305 x H222mm
Filter
2 sheets
Withstanding pressure : 300kPa
Automatic pressure controller
1 unit
(DIK-9222)
Measuring range
3.9 to 155.4kPa (pF 1.6 to 3.2)
Working temperature range
0 to 40 degrees
(used in a theramostatic chamber)
Power source
AC100V 50/60Hz 20VA
Weight
Approx.50kg
Accessories
Handle 1 pce.