DIK-4201 Cylindrical Intakerate Meter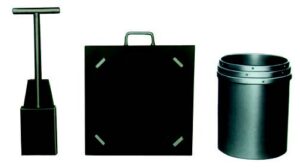 Main Characteristic
Cylindrical intakerate meter measures the speed that water is infitrated or absorbed into the soil.This speed (intake rate) is an important element in deciding the method and the time of irrigation.

This is manufactured on the basis of the standard measurement and consist of 3 Kinds of permeating cylinders, a driving plate, a hammer.
Component
Permeating cylinder
1set of 3 kinds
 
Large Inside dimensions Medium Inside dimensions Small Inside dimensions
diam. 300 x H350mm Weight 6kg   diam. 290 x H350mm Weight 5.5kg   diam. 280 x H350mm Weight 5kg
Driving plate
1 pce. Dimensons : 320 x 320 x t9mm
Rammer
1 pce.
Accessories
Rubber mountings 1 pce.
Total weight
42kg
Option
Outside Frame Cylinder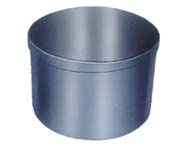 Main Characteristic
FThis cylinder is driven around the permeating cylinder to prevent external permeating from inside intakerate cylinder.
Specification
Dimension
I.D. φ450 x H300㎜
Material
SKsteel
Weight
7kg
Driving Plate for Outside Frame Cylinder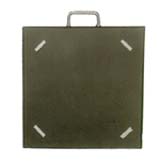 Specification
Dimension
W470 x D470 x t9㎜
Material
Steel
Weight
17kg
Accessories
Rubber mountings
Mariott Tank *Sales Termination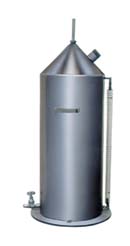 Main Characteristic
This tank supplies water always at constant pressure.

* We have discontinued to produce this particular product. Thank you for your long time support.
Specification
Volume
80 L
Material
Stainless steel
Valve
with graduation
Dimensions
φ450 × H960㎜
Weight
18kg
Accessories
Water supplied pipe 1set