DIK-500R Penetrometer Robot
NEW!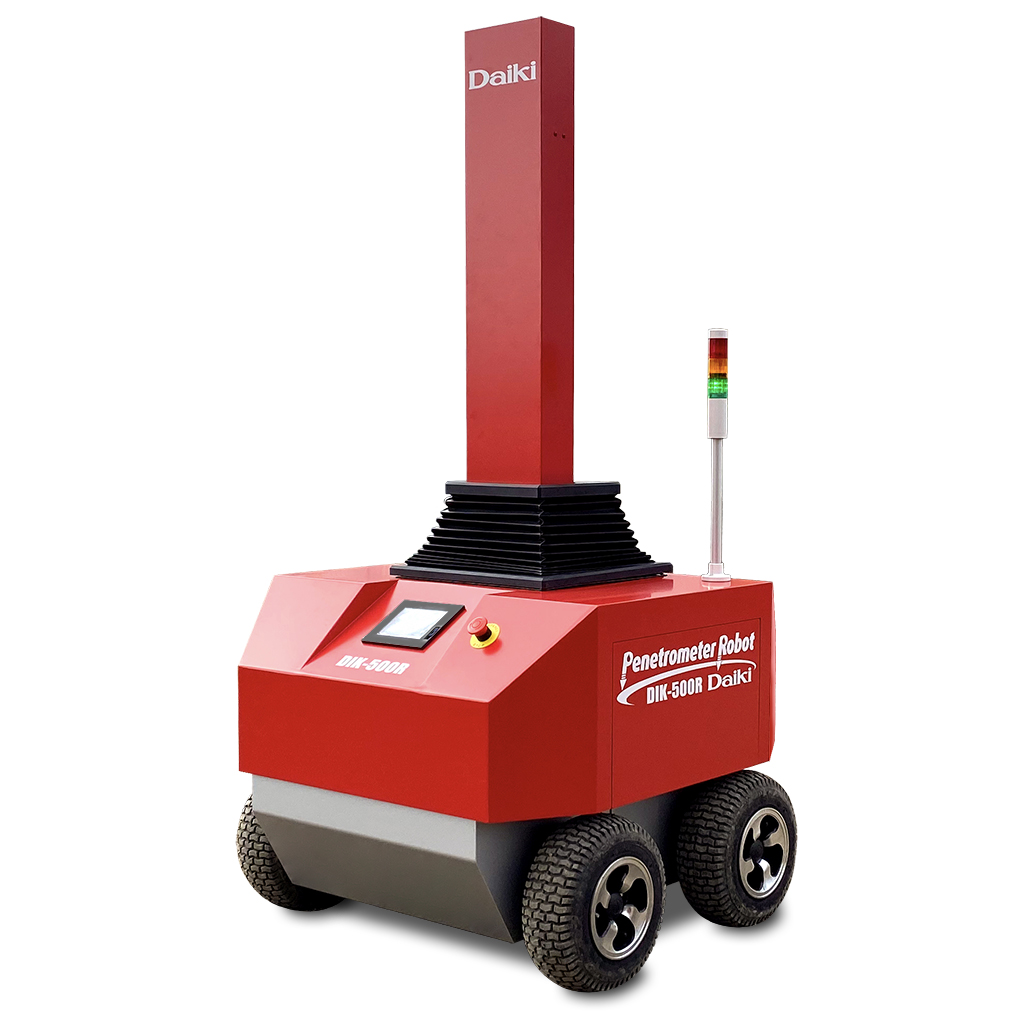 Main Characteristic
It is possible to measure autonomously its penetration resistance and soil moisture once transferring to a specific place as programmed guided by GPS data. (Manual operation by remote control is also possible.)
Automatic tilting function is fitted; the spindle can be tilted 10% of each direction when measuring the hardness so that the robot can compensate the unevenness of soils surface.
By fully automated measurement can be obtained more reliable and reproducible data than manual measurement.
The Robot can run to measure a few hundreds measuring points per day.
Specifications (Reference)

Dimensions

880(W) x 910(D) x 1800(H) mm

Weight

230kg

Control method

GPS position control + programmed  automatic measurement

Measuring Parameters

Soil hardness (penetration resistance) and soil moisture from surface to -90 cm.
Instructional video for DIK-500R Penetrometer Robot (English subtitle)