DIK-5558 Digital Hand Penetrometer (Digital Push-Cone)
NEW!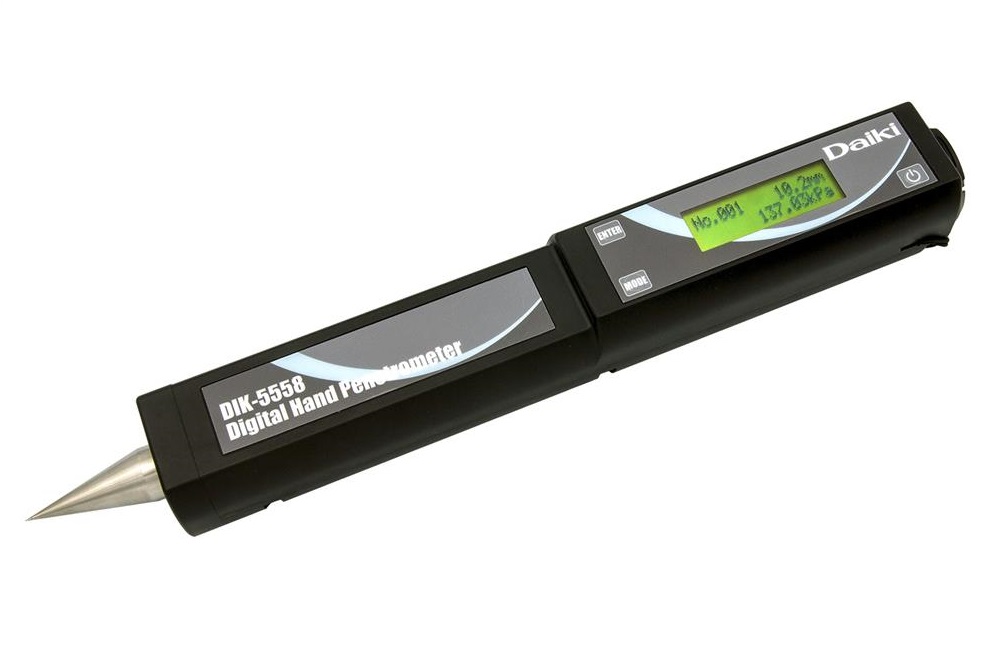 New 2021!
● Battery life improved by 2X compared to preceding model!
● Cone retraction distance (mm) and resistance (kPa) displayed on the same screen
● Rugged case designed for use in the field.
● Internal memory holds up to 300 recordings.
● Recordings can be viewed on device and transferred to a computer as a CSV file.
The Digital Hand Penetrometer is patented under Japanese law (Japanese Patent No. 6541112)
Specifications
Measurement Range 
0~40mm、0kPa~∞
(37mm = 50,700kPa)
Dimensions 
45mm×45.5mm×250mm
Weight
Approx. 700g
Memory Capacity
300 Recordings
Power Supply
2 AA batteries
DIK-5558 Digital Hand Penetrometer Video