DIK-8393 Soil Water Sampler (for Pot)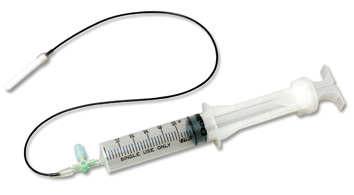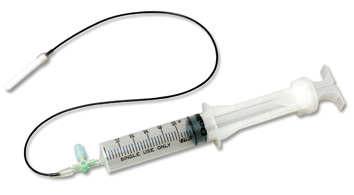 Main Characteristic
Soil water sampler for pot can extract the soil water by the buried collecting cup in the soil.
The nourishment is judged by measuring the water with meters or test papers for pH, EC, nitrogen, etc.
Collecting tube cup 1 pce.
Porous cup (Exchangeable)
Material
ceramic
Dimensions
diam.8 x 60mm
Tube and joint
Material
Vinyl chloride
Dimensions
I.D.1mm, length 50cm
Syringe 1 pce.
Material
Plastic
Volume
50ml
Soil Water Sampler (for Field) –> Click!