DIK-6000-S54 Turntable for Rainfall Simulator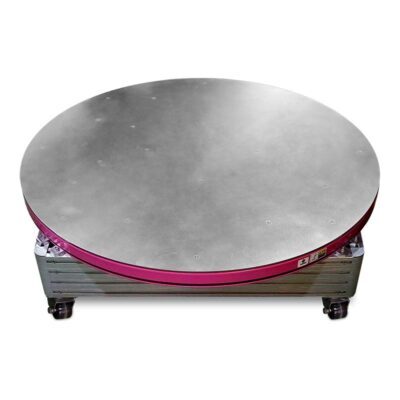 It can be used together with DIK-6000 Rainfall Simulator. Suitable for evaluation test.
● Turn direction and speed can be controlled.
● Installation/movement made easy with leveling casters.
● Table has a diameter of 1.2 meters (loading capacity of 100kg).
● Rotation speed can be adjusted from 0 to 20rpm.
● Auto-off timer can be set to a maximum of 100 hours.
● Daiki on SNS