DIK-3954 Auto Soil Water Sampler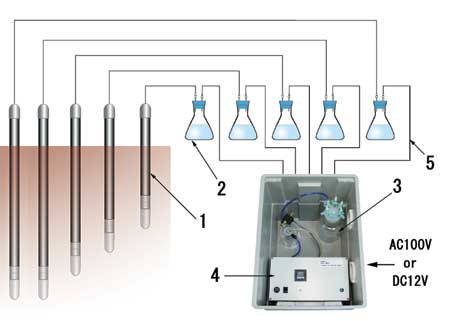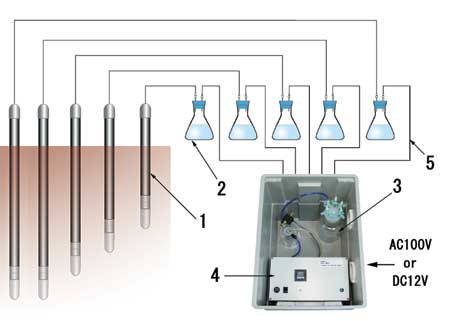 Main Characteristic
It is suited for sampling of soil water on site, more effectively than usual samplers.
It collects soil water by giving a desired negative pressure continuously into a buried collecting lead pipe cup (tension cup) with a vacuum pump.
1. Collecting tube cup.
2. Collecting bottle. (with a 3 direction cock, an adapter.)
3. Buffer bottle.
4. Control board. (vacuum pump, pressure controller, etc.)
5. Lead tube.
Specification
Control board
Power source
AC100V or DC12V battry
Pressure control range
0 to -70kPa
Outside dimensions
W270 x D150 x H200mm
Container
Outside dimensions
W400 x D340 x H310mm