DIK-5558 Digital Hand Penetrometer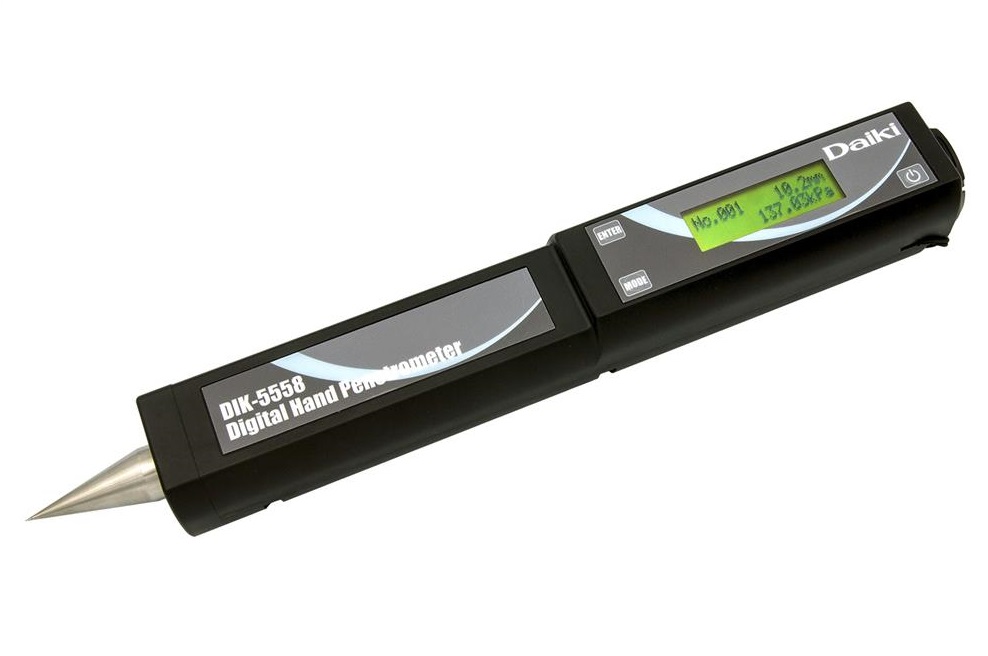 This is an instrument for measuring soil hardness.
Enable to measure the resistance (kPa) only by pushing the cone perpendicularly to the soil profile.
Displays cone retraction distance (mm) and resistance (kPa) on the screen.
The saved data (Max. 300) can be collected to your PC via USB cable.
Suitable for soil analysis through the data.