Turntable for Rain Simulator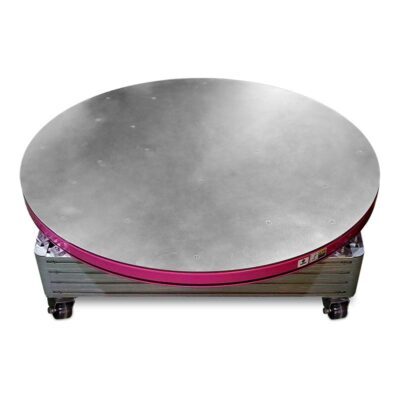 We will begin sale of water-resistant turntables as an option for our rain simulators. Turntables can be used to rotate samples to further increase distribution of rain for more accurate experimentation. 
Turn direction and speed can be controlled.
Installation/movement made easy with leveling casters.
Table has a diameter of 1.2 meters (loading capacity of 100kg).
Rotation speed can be adjusted from 0 to 20 RPM.
Auto-off timer can be set to a maximum of 100 hours.
DIK-6000-S54 Turntable for Rain Simulator (Japanese)
Related Products: 
DIK-6000 Rain Simulator
DIK-6050 Digital Rain Simulator
● Daiki on SNS
Facebook
Instagram
Daiki Home Page