DIK-4065 Automatic water supply type Digital Permeameter, 5 fold type
NEW!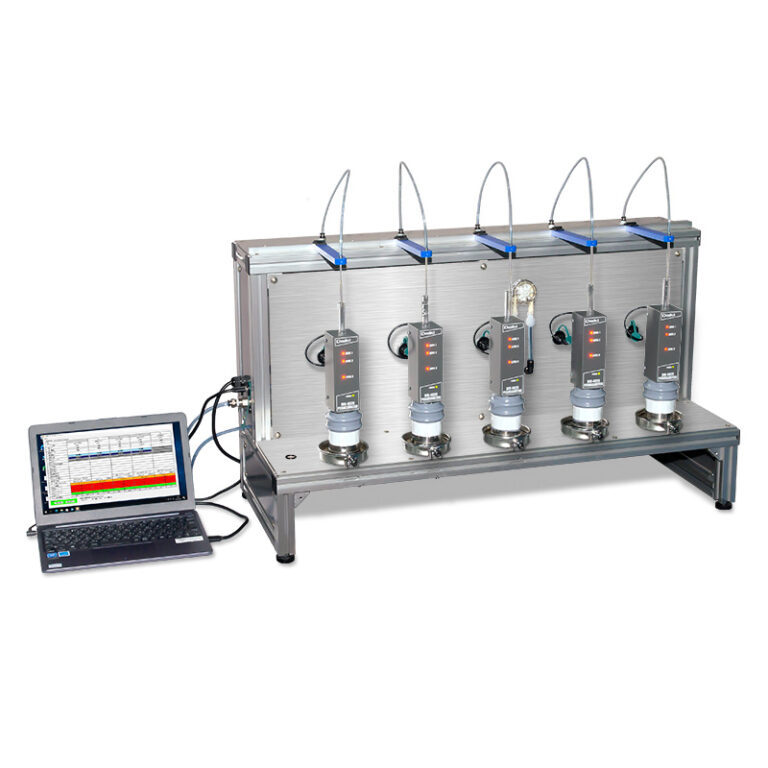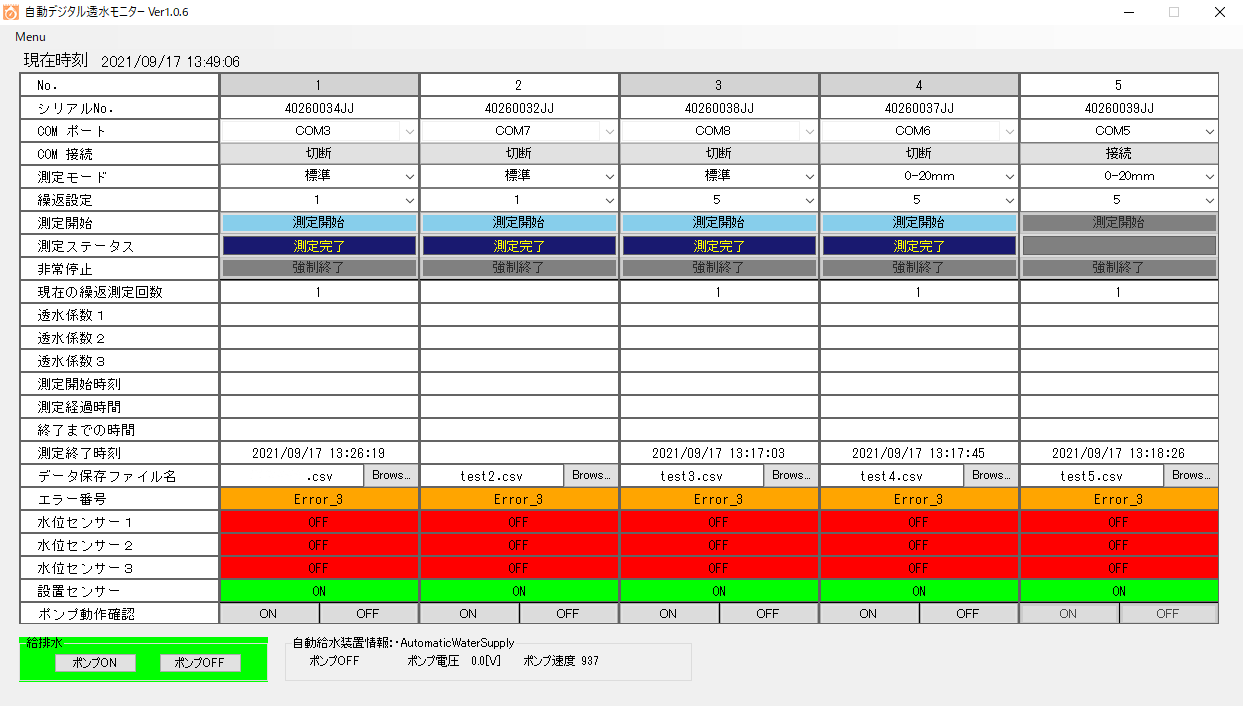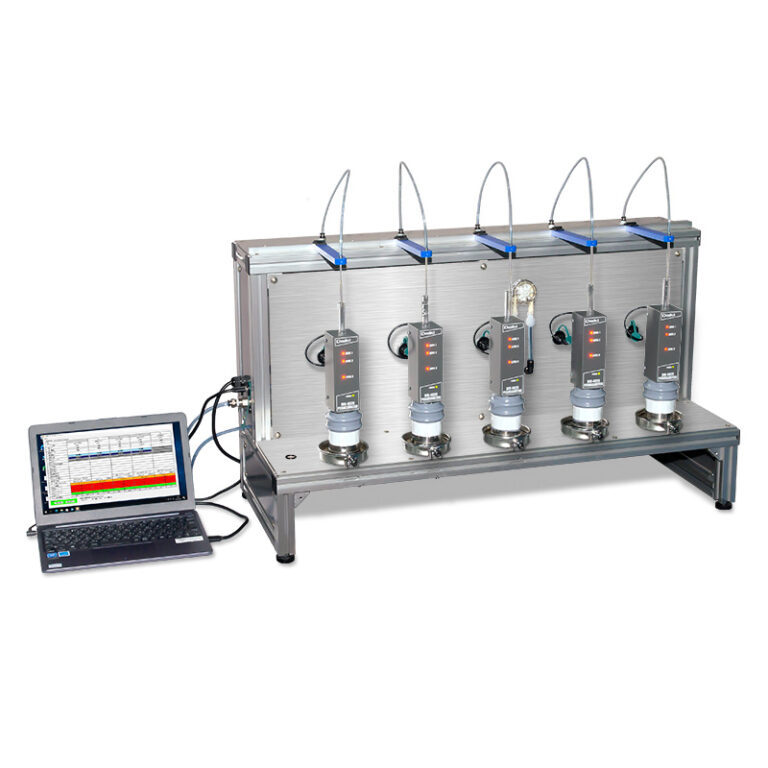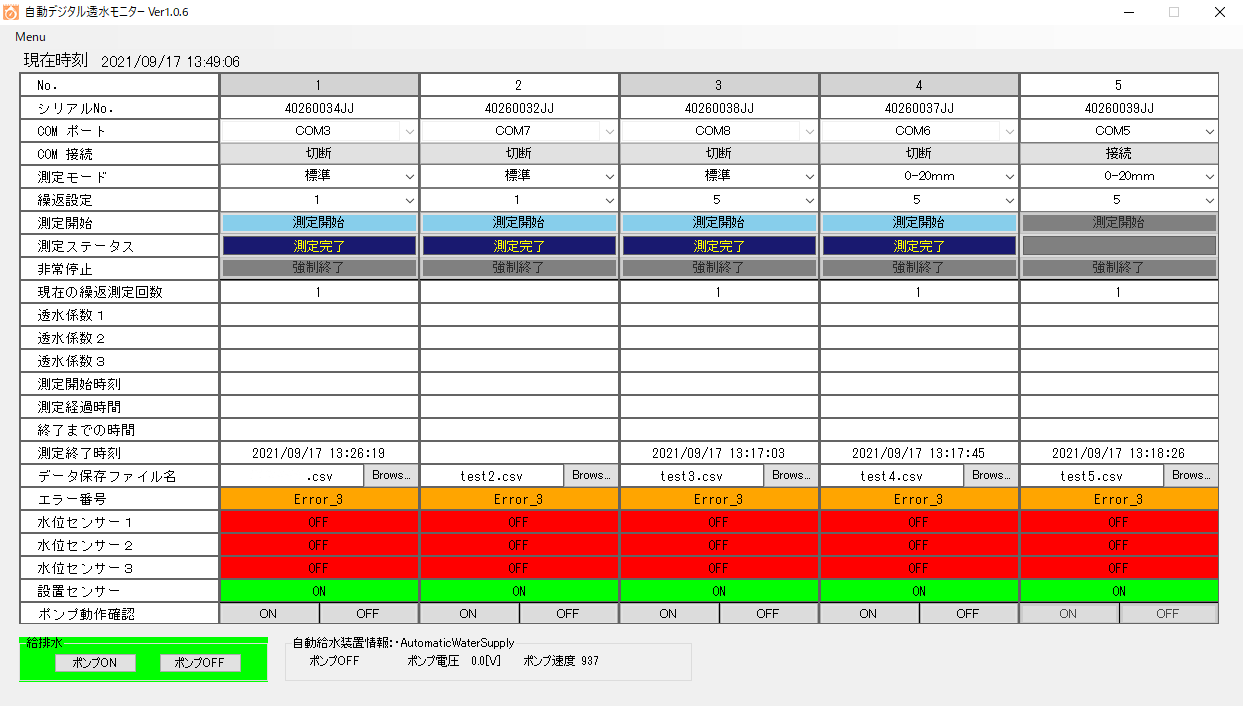 Main Characteristic
Fully-automated for water supply, measurement and data saving of permeability test
● Capable of measuring permeability in a wide range of soils
● Permeability coefficients are automatically calculated and measured data are saved
● Dedicated software enables to measure 5 units simultaneously
● Up to 5 times consecutive measurements and water supplying automatically
● Measurement status is gained at a glance
● Convenient – Estimated measuring finish time is displayed
Ideal way of measuring for permeability coefficient by DIK-4012 and DIK-4050 in falling-head methods.
To use this product, a PC equipped with a USB connector compatible with Microsoft Windows 10 (32bits, 64bits) is required.
DIK-4065-11 Main unit
Size
Approx. W860×D342×H508mm
Weight
Approx. 26.5kg
Material
Aluminum (Main unit)
Accessories
● Water supply tube x 1 pc.
● USB cable x 1 pc.
DIK-4026 Digital Permeability Monitor (5 sets)
Size
Approx. W45 x D51 x H132mm
Weight
Approx. @300g (x 5 sets)
Material
SPCC
Measuring range
10-2cm/sec~
Measuring hours
4,294,967,295 hours (Based on a theoretical value)
Accessories
● USB cable x 5 pcs.
Dedicated software
Supported OS
Microsoft Windows 10 (32-bit / 64-bit)
Accessories
DIK-1801
Stainless sampling tube, 100ml x 1 set (in a case)
DIK-4001-13
Rubber ring x 5 pcs.
DIK-4001-15
Net dish with stopper x 5 pcs.
DIK-4055-17
Scale tube for falling head x 5 pcs.
DIK-4001-18
Weight x 5 pcs.
DIK-4001-19
Net plate x 5 pcs.
DIK-4051-18
Water dish x 5 pcs.
DIK-4001-22
Silicon tube x 5 pcs.
(O.DΦ10×I.D.Φ7×L150mm)